How to receive DOI? Contract with CrossRef


If you have decided to conclude independently the contract for receiving an opportunity to register identifiers of digital objects (DOI), then we advise to address one of the most known and authoritative agencies — CrossRef.org.

It is conditionally non-profit organization which purpose is assistance to search and citing scientific information in the Internet.

First of all, you need to pass to the official site (see the reference above) and to request membership in the organization. Main menu: for publishers —> request membership.

Further you will need to fill a simple form in which personal information will be required (a full name, phone, email and the name of an institution in which you work).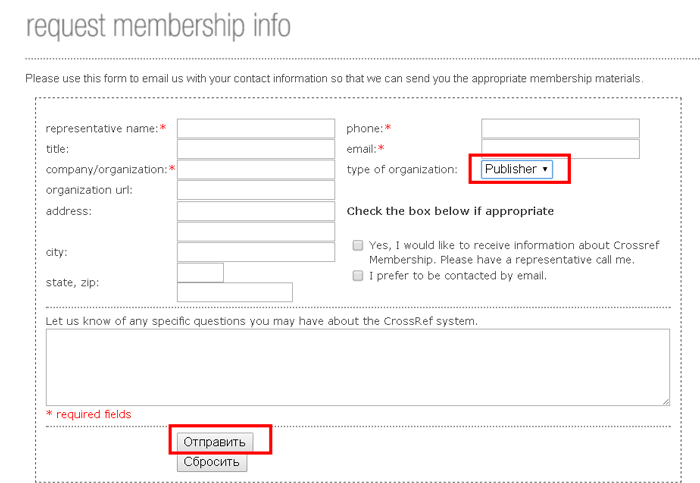 After you fill and you will send the application, the letter from CrossRef will come to mail specified by you.

You have to fill in the contract and the application, to sign and set the wet seals then to send the application and 2 copies of the contract for mail which needs to be coordinated in correspondence with the staff of the organization. After half a year you receive the answer with the copy of your contract signed with Crossref.

The organization doesn't accept payment from credit cards. You obtain all additional information on payment by mail together with the receipt. After payment of membership dues, you receive the letter in which there will be a gratitude for payment, a congratulation on successfully concluded contract, and also:
- your publishing prefix
- the link to the administrative panel through which it is possible to register DOI
- login and the password in this administrative panel
We congratulate, registration is complete!

You look also:
Identifier of digital object of DOI
How much is DOI