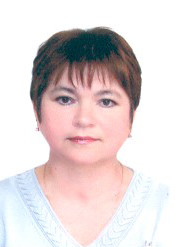 ARKHIPOVA DINA RAMILYEVNA
- Science Editor
Candidate of Biological Sciences, Editor, VNIIP – FSC VIEV (Moscow, Russia)
e-mail:
journal@vniigis.ru
Date and place of birth:
February 19, 1962 (Moscow)
Background
– zooengineer. In 1987 graduated from the All -Union Agricultural Institute, specialty «Zootechnics».
Main research fields:
biology of causative agents and epizootology of filariatoses in animals, elaboration of drugs for treatment and prevention of helminthiasis in animals.
Background:
laboratory assistant (1979), research associate, managing editor of Proceedings of All-Russian Scientific Research Institute of Fundamental and Applied Parasitology of Animals and Plants named after K.I. Skryabin (2006), editor of Publishing House «Kolos», science editor of Russian Journal of Parasitology (2007). In 2003 she defended her PhD thesis.
Basic publications:
Arkhipova D.R. is the author and co-author of more than 20 articles, co-author of the monograph «Dirofilariasis»; has three invention patents.